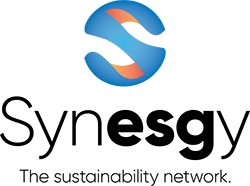 Synesgy Certificate
Presented to
SALESIANER MIETTEX GmbH
1220 Wien, Austria
Certification date
28 July 2023
This certificate is issued to SALESIANER MIETTEX GmbH (Business ID: ATU15485008) by CRIF GmbH for participating in the ESG assessment through the Synesgy platform on 28 July 2023.
SALESIANER MIETTEX GmbH has the score 'A - Excellent'.
Synesgy's methodology follows generally accepted international sustainability standards such as the Global Reporting Initiative (GRI) and the Sustainable Development Goals (SDGs) and has been developed by CRIF Ratings, a Credit Rating Agency operating under ESMA supervision.
This score is valid for one year until the 27 July 2024.
ESG SCORE: A
Excellent level of Sustainability
Company with an excellent level of compliance with ESG principles, fully in line with national and international best practices.
The ESG Score complies with the Global Reporting Initiative international standards and considers the most important, material and significant aspects relating to Environmental, Social and Governance factors.